Products
Accessories
VersaWrap™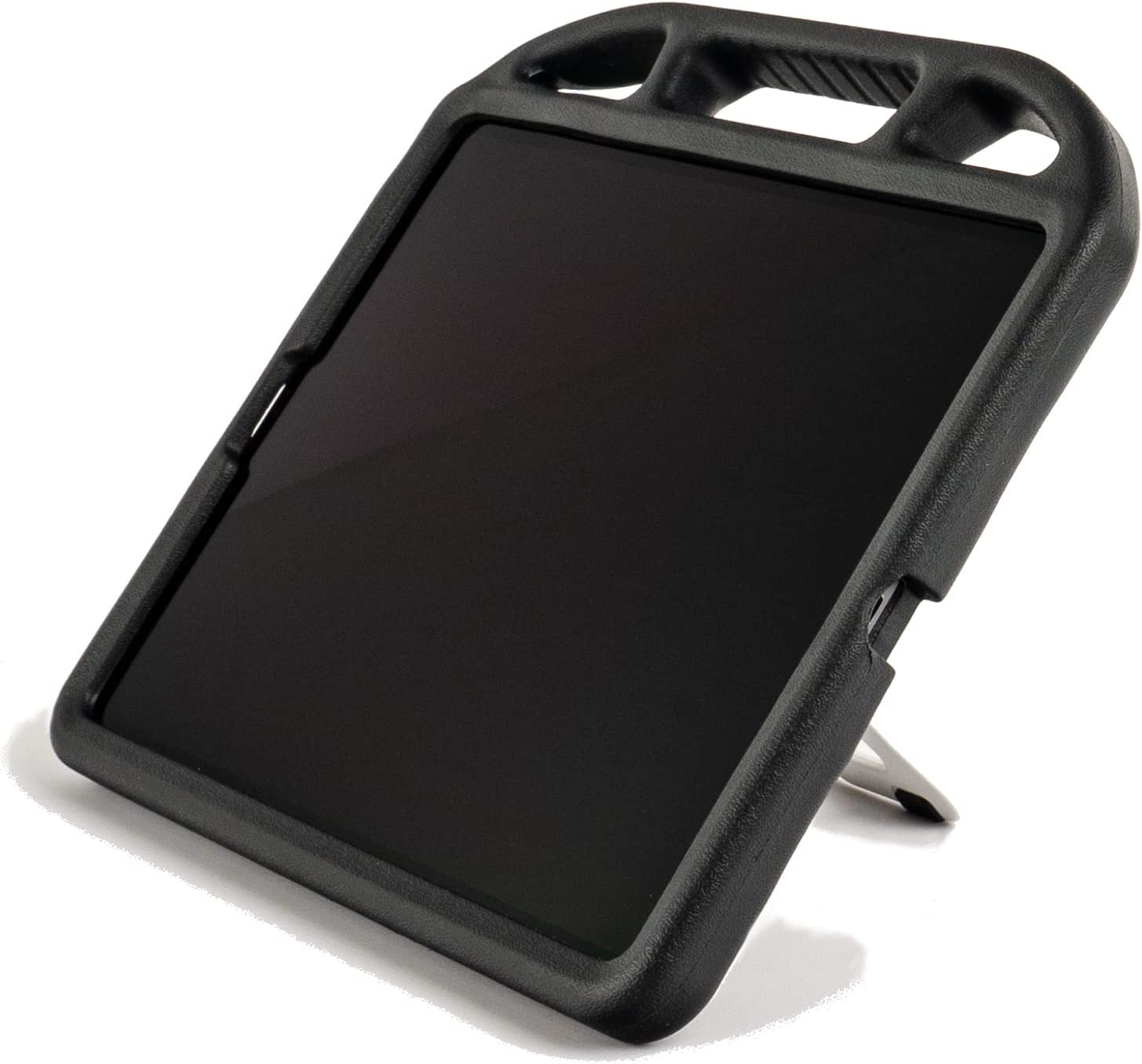 The VersaWrap is a lightweight, impact-resistant iPad® wrap that stands up to anything your day throws at you.
Find the right viewing angle with the flexible multi-angle stand

Add an Apple® AirTag™ to the secure, built-in pocket and track your iPad anywhere it goes

(AirTag sold separately)

Be heard clearly when you amplify your sound with the optional Bluetooth® VersaSpeaker™
The VersaWrap includes:
Freestanding design

Easy-grip handle

Multi-angle stand

Optional Bluetooth®

VersaSpeaker (sold separately)
Available in Two Sizes:
VersaWrap 10.1: Compatible with:
iPad® 7th 8th, 9th, 10th Gen

iPad Air® 4th, 5th Gen

iPad Pro® 11 1st, 2nd, 3rd, 4th Gen
VersaWrap 12.1: Compatible with:
iPad Pro 12.9 3rd, 4th, 5th, 6th Gen
Keyguards
We recommend using keyguards to support access of an AAC device. Keyguards help prevent unintentional activations on touch activated screens, provide visual spatial cues and promote pointing. Keyguards are available for all PRC devices (Accent, ViaPro, and PRiO Mini). When purchasing over-the-counter cases to protect your iPad, the keyguard must be designed to match that case. Keyguard Assistive Technology offers keyguards customized to the specific case you are using. Learn more
Aeroswitch
For those who access their communication device using a switch, PRC-Saltillo offers Bluetooth-compatible, wireless switch. It is compatible with most devices running iOS using Bluetooth 4.1 or higher.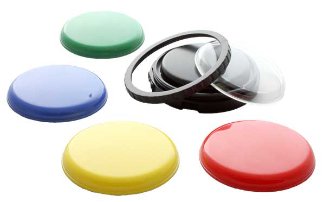 The AeroSwitch offers a host of options:
Use it as a hub. Two switch jacks allow AeroSwitch to be used as a hub for other, wired switches.
Use with other AeroSwitches. Depending on your device, use up to three AeroSwitches for a variety of access and selection options.
Use it inside communication software…or outside. AeroSwitch comes pre-programmed with common keyboard commands that work with a variety of devices, software programs and apps.
Even more, AeroSwitch comes with a choice of color caps to accommodate a wide variety of visual preferences. Or personalize it! Select the clear cap and add your favorite stickers, photos…make it yours.
At a convenient 2.99" (76mm) diameter x .8" (20mm) height, its "just right" size makes it ideal for multiple placements. And the battery is easily replaceable, to keep you going without a long replacement process.
AeroSwitch offers all this for only $199.