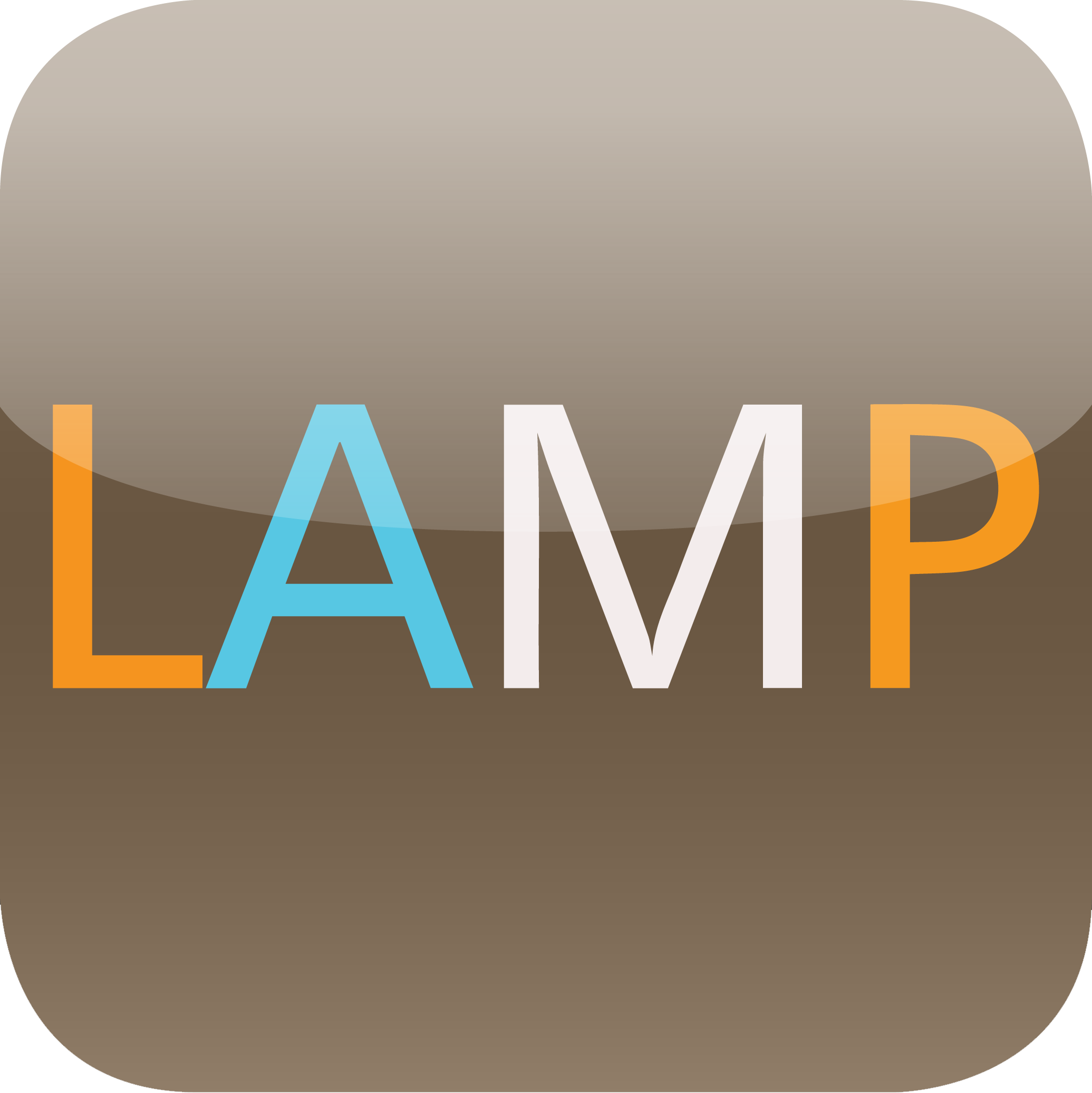 A Full Vocabulary AAC App
About the LAMP Words for Life® App
LAMP Words for Life® is structured to enable early success and allow the client's vocabulary and communication skills to grow in a way that doesn't require re-learning along the way. Because this is a pre-programmed vocabulary program, Words for Life doesn't require extensive customization.
Did you know you can get this app on a funded device? Find out how
New! Inclusive Voices and The VoiceKeeper free with every app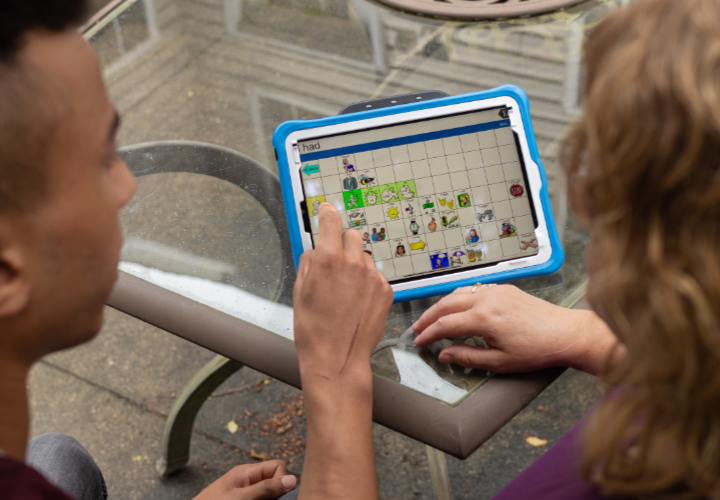 Support & Education
We know achieving communication success is a process that involves much more than providing an app, so we have created a variety of resources and training to support you along the way! We offer support articles, video tutorials, live and recorded webinars on teaching strategies and app use, along with free email support and premium support offerings for those who want more personalized, real-time assistance.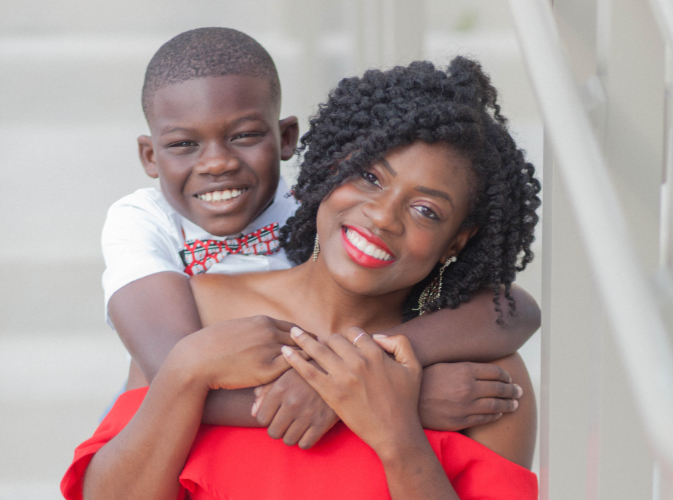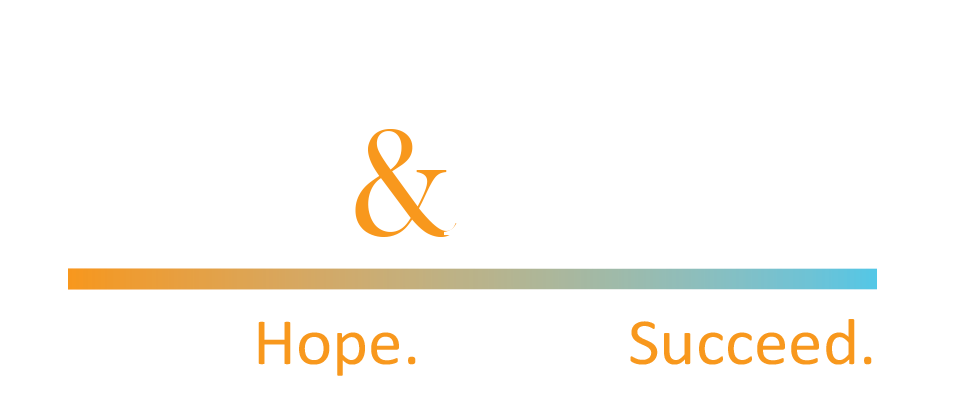 The Approach Behind the App
The LAMP Words for Life® app is unique in that it was designed specifically to support the Language Acquisition through Motor Planning approach. LAMP Words for Life® is a therapeutic approach based on neurological and motor learning principles that uses a speech generating device to provide opportunities to learn language in engaging activities by using a consistent motor plan to say words and getting a natural response to that communication.
The Center for AAC & Autism is dedicated to building awareness of the power of AAC to change the lives of individuals with autism and other developmental disabilities, who are challenged by limited spontaneous communication skills. The Center offers trainings on the LAMP Words for Life® approach and collaborates with PRC-Saltillo to assure LAMP Words for Life® meets the needs off communicators using the approach.
Visit aacandautism.com
Meet the App Developer
When you can't speak, life can feel overwhelming – but it doesn't have to be that way. Experience the life-changing joy of meaningful communication through our world-renowned, customized AAC vocabularies, assistive technology, and our unmatched training and personalized support. Trust our 50+ years of AAC experience to guide you to the right communication solution. Connect with us to learn more.
Visit prc-saltillo.com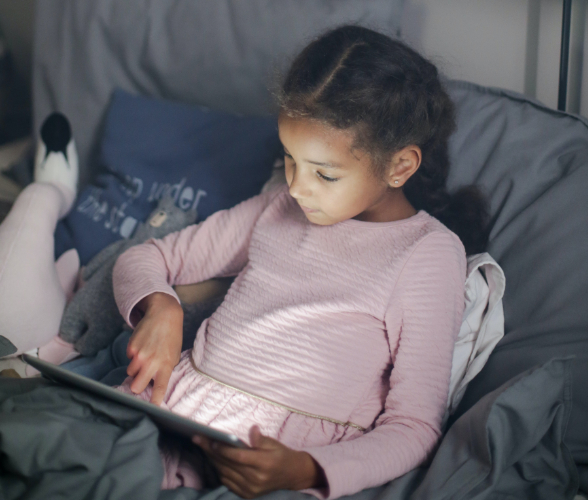 Testimonials
See what people are saying about LAMP Words for Life®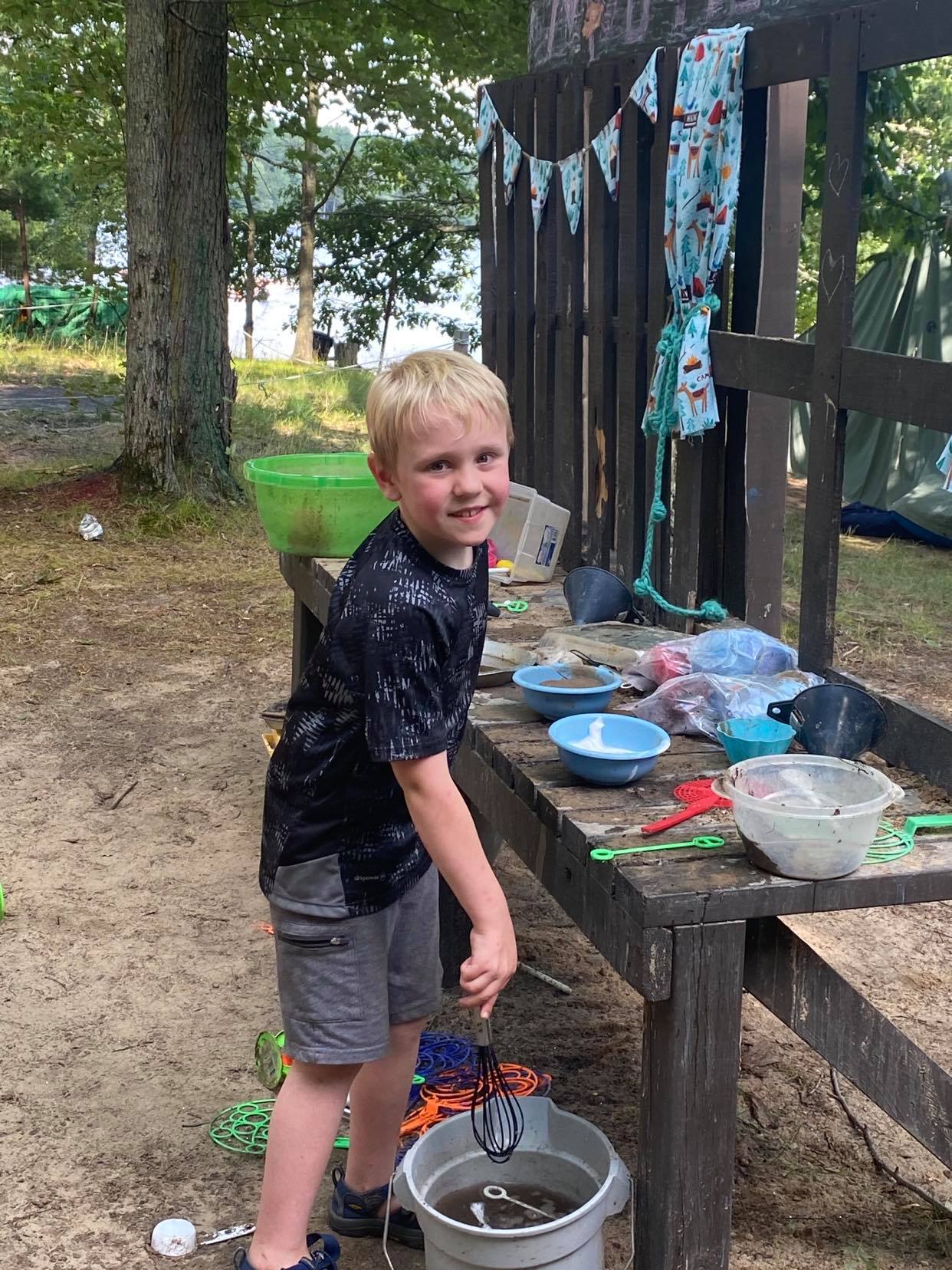 "
LAMP has been life changing for my son! He went from being 4 years old and having less than 20 words to typing 2-4 word expressions within a couple months. He was so happy to finally tell us all the stuff he was thinking, but had no way to express. LAMP has given him a voice to express his needs, wants, emotions and so much more, just like other kids. With LAMP he fully participates in school and family life. I can't imagine how hard he would struggle with frustrations if didn't have his talker.
"
- Tessa Hurd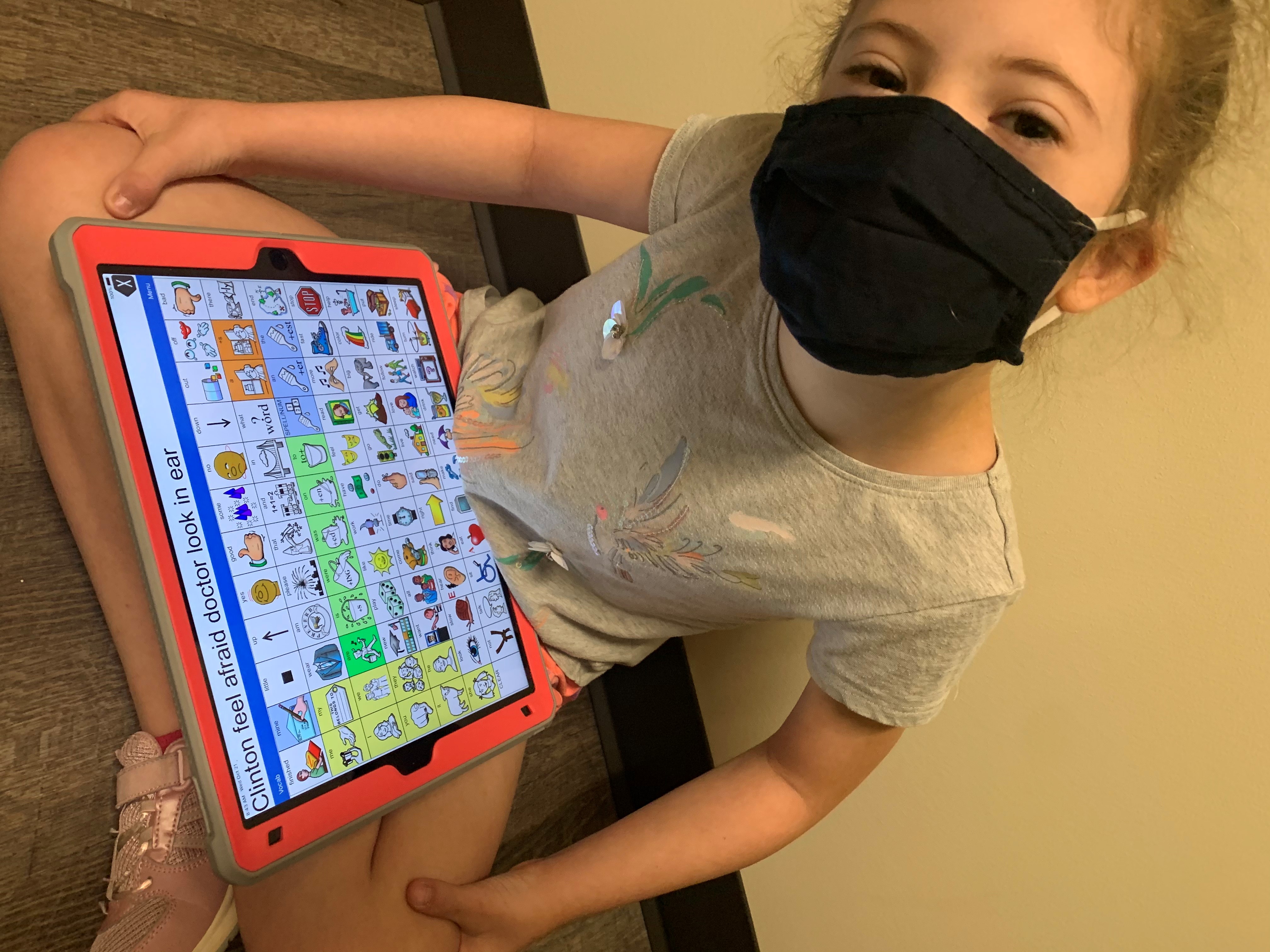 "
If you've never watched the scene from Mr. Holland's Opus where the mom had a heartbreaking meltdown over communication with her son-you would not understand the daily frustration and heartbreak we went through prior to LAMP. LAMP has been an absolutely life changing tool for our family! Our daughter has Robertsonian Unbalanced Translocation Down Syndrome, Dyspraxia of speech, sensory processing issues, and is mostly unintelligible even to trained or familiar ears. LAMP has given us so much hope for an independent life for our girl. LAMP has given us a way to communicate with our daughter and a way for her to give us her thoughts on what's happening in her day to day life.
"
- Heather Johnson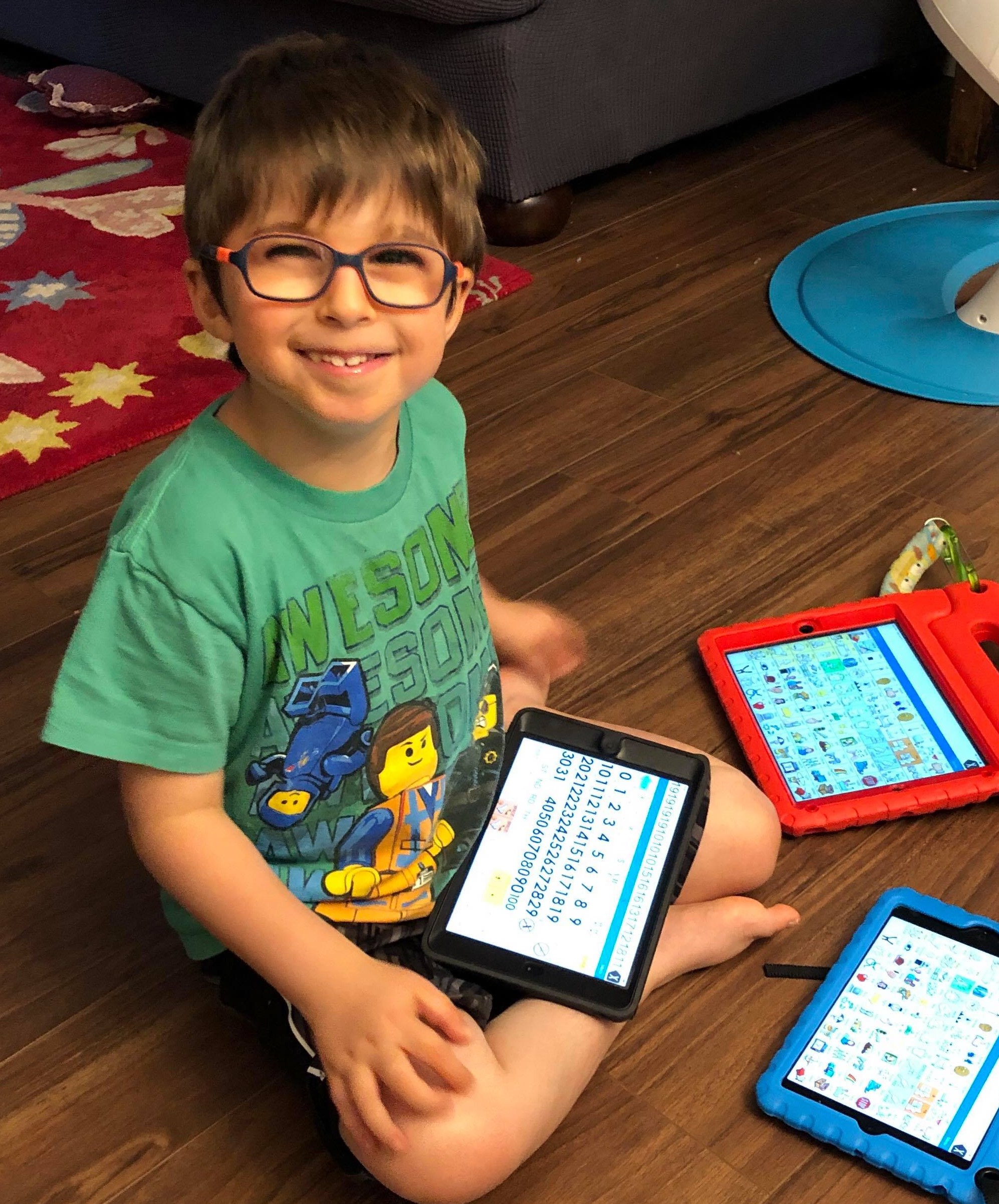 "
We did not find LAMP WFL until our son was 4 years old. Week after week after week of speech therapy and developmental preschool, and he refused to use any method of communication they tried. And then an SLP at his intensive feeding program brought me into a session where she had let him use LAMP WFL. I cried happy tears listening to him intentionally communicate for the first time in his life with what would become his voice. He had needed access to a robust language system, and LAMP WFL was able to provide it in such a way that his communication skills soared. When our son was able to start verbally speaking over 3 years later, it was with the consistency and confidence LAMP WFL had given him.
"
- Jessica Savage